The Inspiration – The Magic Ceiling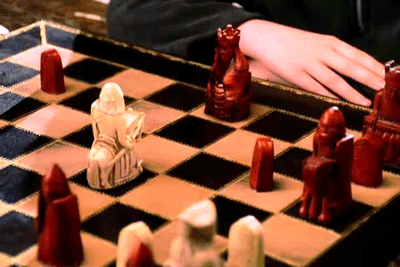 Watching Harry Potter sparked up my idea process more than I would have thought. At first I had the idea to create a Augmented, Virtual or Mixed Reality version of the game "Wizards Chess" from the movie, a game of chess where the pieces are basically alive. However to do this I probably would have to create a intricate 3D model of each piece, complete with movement/animation. 3D modelling has never been my area of expertise and overall the idea did not excite me, therefore I decided upon not following this idea.
Another magical object in the movies is the Marauders Map; a magical map that shows the precise location of every person in the school. I was thinking of a way to make this magical object a reality; however, even if I did find a way to create it, there is much need for it. The only use for this object I can think of is to benefit a company or a hospital, people would be able to find the person they are after in a large building. It seems like my time would be better spent working on a different project.
One of the most iconic things about Hogwarts (the castle the movies are based at) is the enchanted ceiling:
By the use of magic, the ceiling is replaced by clouds, snow and other weather scenarios. When I first saw it I thought "it would be cool if that was real" but didn't give it a second thought as it just seemed too magical to be possible. But later on (in the third film) the ceiling shows stars and galaxies, this reminded me of them projection night lights that projects stars onto the ceiling, like an observatory in a museum. It suddenly seemed more possible and finally I figured out a possible way of making this happen…